16 mai 2009
Nouvel album et livre de partitions pour Jordan Rudess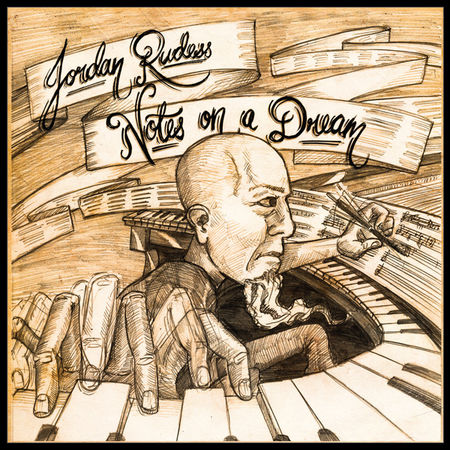 L'actualité de Jordan Rudess est délicieusement chargée ces temps ci. En effet, non content de sortir un nouvel album avec Dream Theater le 23 juin prochain, le pianiste virtuose sort un nouveau disque en solo le 29 mai, contenant des reprises au piano de ses balades préférées de Dream Theater ainsi que 3 morceaux inédits. En voici la track-liste complète :
1. Through Her Eyes
2. Lifting Shadows Off a Dream
3. Perpetuum Mobile
4. The Silent Man
5 Another Day
6. Hollow Years
7. The Grand Escapement
8. The Spirit Carries On
9. Speak To Me
10. The Answer Lies Within
11. Collision Point
12. Vacant
Pour ne pas faire les choses à moitier, Jordan sort aussi un livre de tablatures, Dream Theater Keyboard Experience, transcrivant note à note la partie clavier de 9 grandes chansons de Dream Theater. Des photos exclusives du groupe et une interview du virtuose sont aussi de la partie. Voici la liste des titres :
Blind Faith (Six Degrees of Inner Turbulence)
Home (Metropolis, Pt 2: Scenes from a Memory)
Honor Thy Father (Train of Thought)
In the Presence of Enemies Pt. 1 (Systematic Chaos)
In the Presence of Enemies Pt. 2 (Systematic Chaos)
Lines in the Sand (Falling into Infinity)
Octavarium (Octavarium)
Space-Dye Vest (Awake)
Take the Time (Images and Words)
The Ministry of Lost Souls (Systematic Chaos)
Toutes les informations sont disponibles sur le site de Jordan Rudess, qui par ailleurs fourmille de petits détails comme par exemple certaines parties interactives de la bannière, qui lorsque l'ont clic dessus des notes de piano retentissent. Cet homme est un passioné je vous dis.

Commentaires
Poster un commentaire